Back to staff directory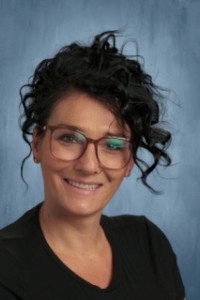 Educational Assistant
Phone: 403-887-2412
Key Roles
Hello, My name is Holly Schultz and I am an Educational Assistant at HJ Cody High School. I am so excited to be here. This will be my third year working as an EA. I am new to the school this year but I have worked at HJ previously when I started as a EA three years ago. I periodically stepped in as a substitute as well.
My role as a Educational Assistant is to work along side with a team of Educational Assistants, to support the unique needs of our students. You will most likely see me in the halls and classrooms doing everything I can to make our students' learning experience as positive as possible. I truly love my job and learning new things.
Sylvan Lake has been my home since I was 12 years old (grade 6). It sure is neat to be back at the school where I graduated and to see some of my former teachers, whom I learned from.
My husband Bob and I have four children together. Their names are Hailey, Houston, Maple and Juniper. We enjoy spending time together, camping, going for walks in our community. I love Christmas and that will be evident soon as my husband and I start setting up our Christmas light display up in October, just because it takes 3 plus weeks to set everything up, well before it snows.
I am looking forward to a great year!