Back to staff directory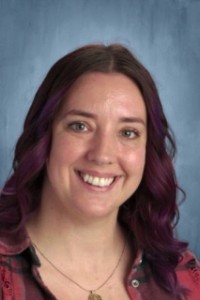 Teacher - Aboriginal Studies, Leadership, Social Studies
Phone: 403-887-2412
Hi, my name is Melissa McQueen and I am thrilled to be at H.J. Cody this year! Before coming to Sylvan Lake, I was a Social and Drama teacher in Drayton Valley, my hometown, for four years. History is my passion, which makes me super excited to be able to teach Social Studies and Aboriginal Studies this year at H.J. Cody. My specialty in teaching is the use of pop culture, simulations, and games to understand the complexity of the curriculum in ways that are relevant, exciting, and creative. Currently I am working on my Master's Degree in Secondary Education to further my education and how I can re-imagine how I do things in my classroom, and how to make learning more thoughtful and fun.
When I'm not teaching or learning, you can find me on adventures with my two dogs (a border collie and a border collie x husky), or learning how to crochet.
I am super excited to meet you this year, and hope to have some fun in our classes together!